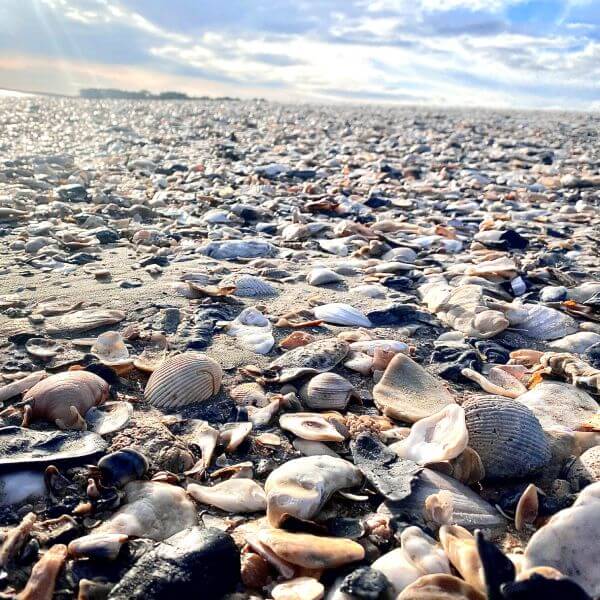 ST JOHNS KAYAKS & BOAT TOURS IN CHARLESTON
Located on the historic shoreline of Andell Bluff, between the resort islands of Kiawah and Seabrook, just outside of Charleston, SC, St Johns Kayaks and Boat Tours provides guests an opportunity to explore the Lowcountry's unique tidal estuary and salt marsh environment.
Whether you wish to paddle under your own power, or relax and enjoy the ride on one of our custom built eco tour boats, we offer a wide variety of guided tours for all ages and ability levels. From dolphins, shelling, birding, history, and sunset cruises, to fishing, crabbing, and oystering, our guides love to share their knowledge and insight about what makes our barrier island ecology so special.
EXCITED TO GET OUT ON THE WATER?
Get Started NOW!
BOOK NOW OR CALL TO RESERVE YOUR TOUR 
843 330 9777  
TOURS ARE OFFERED YEAR AROUND
Coming from Kiawah or Seabrook Island: Exit the traffic circle towards Charleston. Travel 1/4 mile down Betsy Kerrison Parkway and turn left at the Kayak and Boat Tours sign. Follow the red arrows to the gravel parking lot.
Coming from Charleston: Turn right at the Kayak and Boat Tours sign just before the Freshfields Village traffic circle. Follow the red arrows to the gravel parking lot.
Sunscreen
Hat and sunglasses
Clothes you don't mind getting wet
Water appropriate footwear
Refreshments of your choice
Ziploc bag or small dry bag for your phone
All guided tours have a 2 day cancellation policy. If you need to cancel for any reason, please do so 48-hours prior to your trip to be eligible for a refund.
Due to the nature of our business, all trips are subject to the weather conditions. Cancellations may occur due to thunderstorms, high winds, and downpours. Unless you hear from us directly, please assume all trips will depart as planned. Inclement weather cancellations are made by us 1-2 hours prior to your trip. If possible, we will delay the start or reschedule your tour. Full refunds will be credited due to weather cancellations. 
Gratuity is not included in the price of your tour. While it is not required, it is always greatly appreciated. If your guide works hard to go above and beyond to show you a good time on the water, it is customary to tip between 18-24% of your tour cost. We value your opinion. If you had an awesome time, please let us know. If you are dissatisfied with your excursion, do not hesitate to call us directly with your feedback.